Appetizers
Million Dollar Deviled Eggs - Sugar Spun Run
April 09, 2019
785
sugarspunrun.com
There are deviled eggs, and then there are these Million Dollar Deviled Eggs.  This is my favorite, best recipe, and it includes a secret ingredient that notches up the filling to the next level.  Top everything off with paprika and bacon (if you feel so inclined) and enjoy!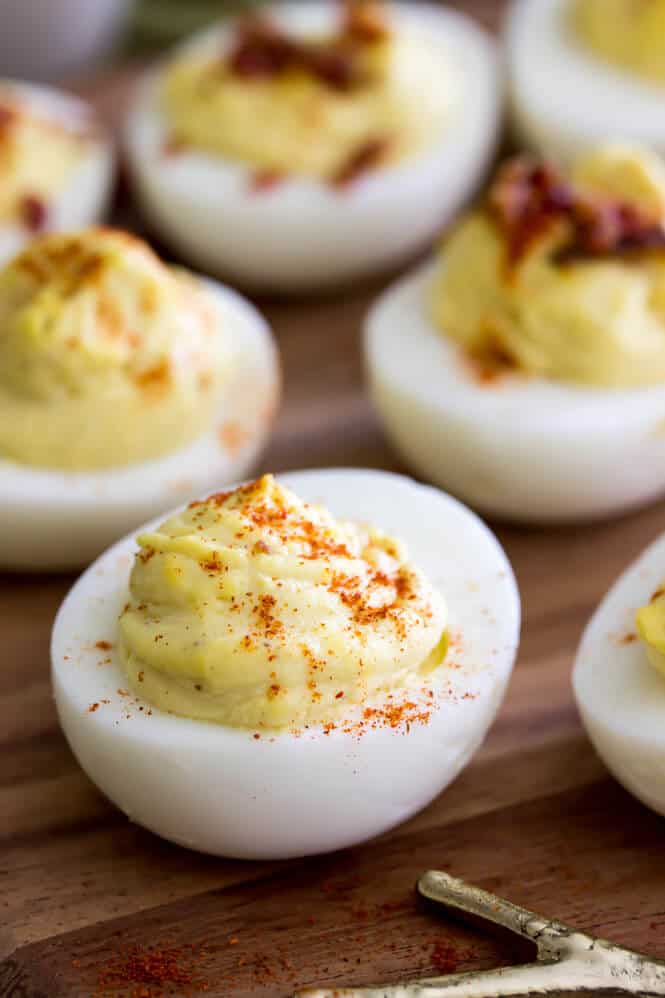 Let's start the week off with a classic. While Monday morning might have you reaching for a
peach bellini
kind of classic, I have something slightly different for you today: the best deviled egg recipe that I have in my repertoire.