My Recipe Magic © 2017 Recipe Magic, LLC.
Recipe Magic © 2018 Recipe Magic, LLC.
Mar. 11, 2021 12:26PM EST
390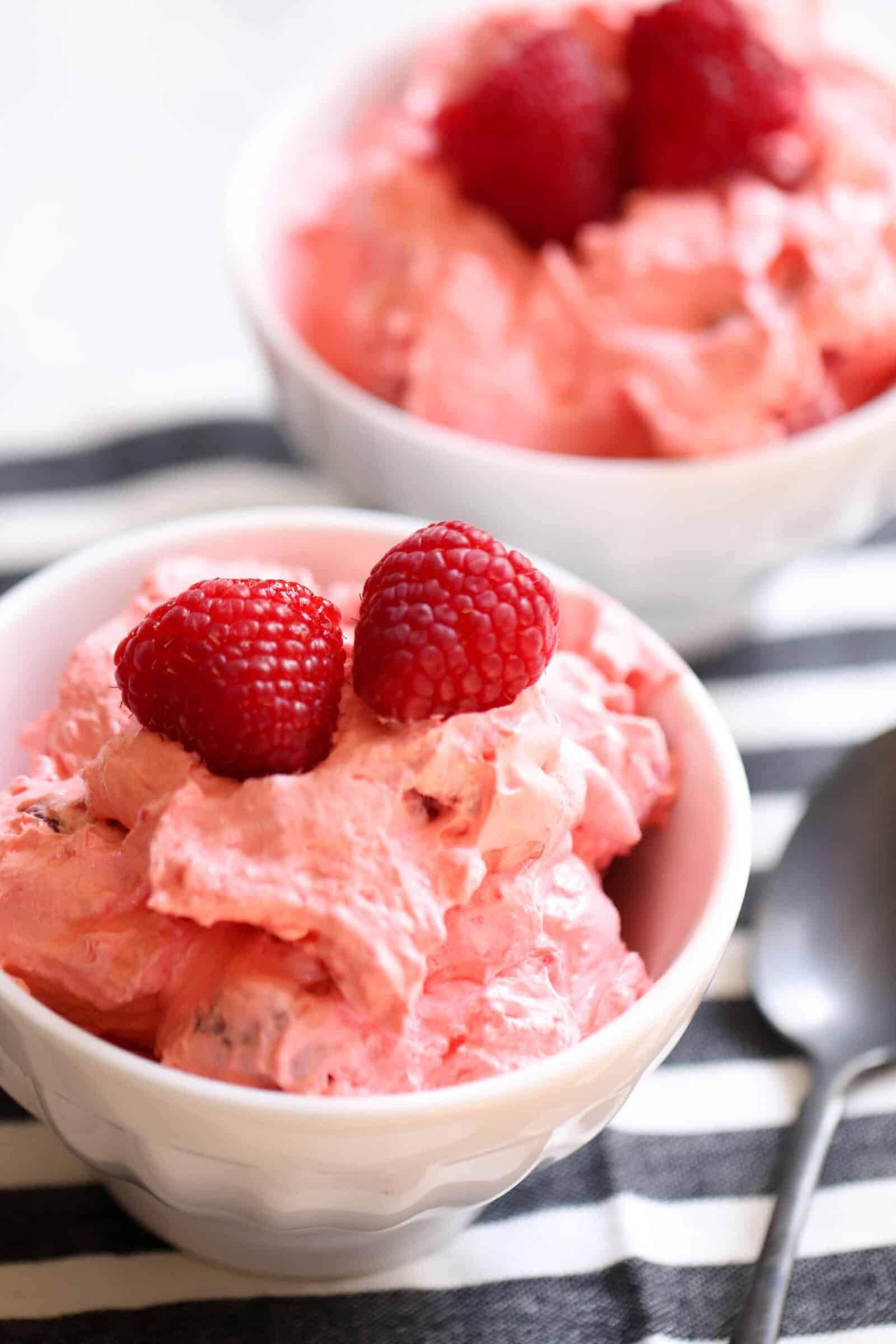 Jello salad is a staple at our family gatherings and holiday dinners and this recipe is going to quickly become your favorite! We have all kinds of Jello Fluff Salads on our blog:  Orange Fluff Salad, Raspberry Cheesecake Fluff Salad, Blueberry Fluff Salad, Strawberry Jello Fluff Salad, 5 Minute Fluffy Yogurt Fruit Salad, and our ...
The post Raspberry Fluff Jello Salad Recipe appeared first on Six Sisters' Stuff.
Feb. 13, 2021 04:29PM EST
119
Photo by Viana Boenzli
Seafood Newburg is a delicious, romantic dish. My take on a classic is to be flexible with the type of seafood and simplify the sauce without compromising taste.
Scallops
Shrimp
Cod
More ingredients at website link
Nutritions
PER SERVING *
% DAILY VALUE*
Fat
Polysaturated Fat
0.0g
0%
Monosaturated Fat
0.0g
0%
* Percent Daily Values are based on a 2,000 calorie diet. Your Daily Values may be higher or lower depending on your calorie needs.
Jan. 18, 2021 06:17PM EST
63
www.suburbansimplicity.com
For an easy and fun Valentine's Day treat, make a batch of Valentine's Day Chocolate Bark! This no-bake recipe is perfect for kids or that someone special.
Jan. 14, 2021 04:07PM EST
29
www.suburbansimplicity.com
This heart-shaped dessert is the perfect Valentine's Day treat! Delicious Valentine White Chocolate Bark Bites are an easy no-bake recipe to celebrate the holiday.
Feb. 06, 2020 02:11PM EST
35
www.familyfoodonthetable.com
Toddler Valentine's Day snack mix is a fun mix for toddlers and preschoolers that's healthy but festive. And it takes just minutes to mix up and serve!
My Recipe Magic © 2018 Recipe Magic, LLC.